I am experiencing the following issues on my Nexus 6, which is running up-to-date Android with the standard Chrome Browser being used:
The Layout of OGS on Android adapts really well, even to the larger phone screens.However, 19x19 is still very small. To accurate place a stone I would need to zoom in. Zooming itself works fine, however when I try to place a stone, the touch event is not registered at the right spot. I can reproduce the effect, where the horizontal distance from the edge of the visible area is the same as the distance from the edge of the browser to where the event is registered. I have made a quick drawing to illustrate this.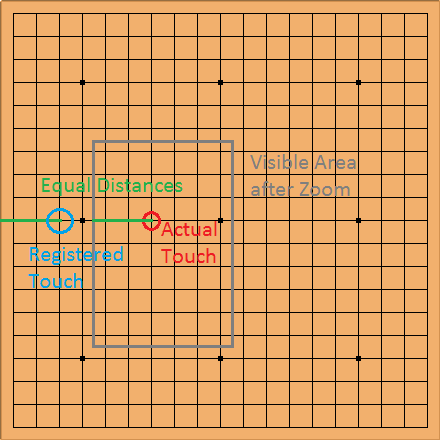 I do not experience similar bugs in other webapps.