View and edit SGF files on the Web or your computer, in your browser
Ilya Kirillov's Chrome/Firefox plugin (also works with Opera Next) is a full-blown SGF viewer & editor.
For Chrome
For Firefox
For Wordpress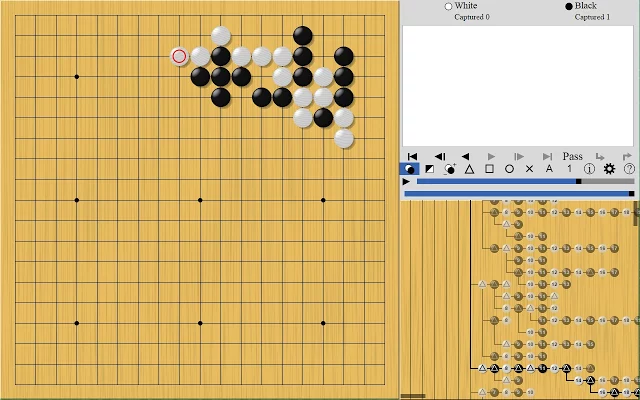 I for one think it's awesome! You can edit SGF and also open SGF you find on the Web. Try it on http://www.gokifu.com/, for example, or any SGF link.
Found via the developer's notice on L19, lots of info and discussion about it there.
Note: You need to mark this checkbox in the plugin's settings on Chrome's Extensions page

---
Here's a nice animation I exported from the plugin (if you have installed the plugin, enter this SGF link in a new browser tab: http://gosensations.com/images/events/g44.sgf (I made the URL "preformatted text" to prevent the embedding of the EidoGo player here):
jinshe007 9d (B) vs. Gan Siyang 2p (W)